Main Content
Build a better casebook.
H2O helps law faculty create high quality, open-licensed digital textbooks for free.
View a book
Fast, Simple and Free
Collect materials, hide and annotate text, and distribute casebooks to your students quickly and reliably. H2O is easy to add to your class.
Open Access
All materials in H2O are licensed CC BY-NC-SA and free to copy, reuse and remix.
Library-Powered
H2O is made by the Harvard Law School Library and designed carefully to serve faculty and student needs.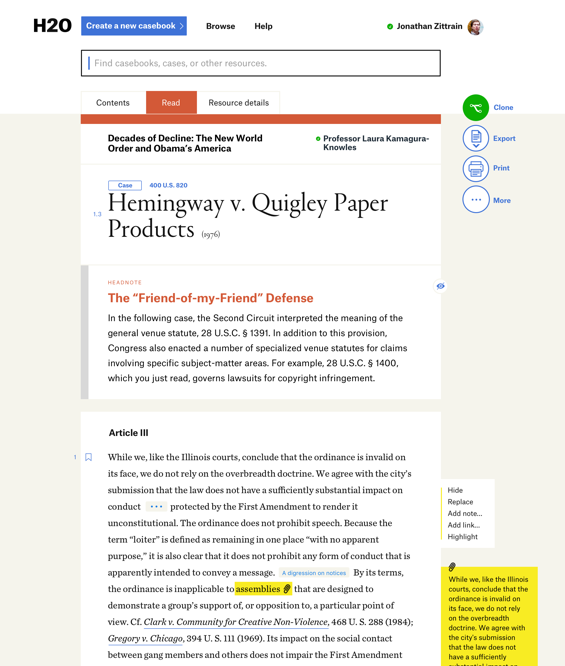 Featured Faculty Authors
H2O's open source platform has transformed the way I teach corporate law.
Professor Brian Quinn, Boston College Law School
"Build coursebooks better, faster and smarter — today."
Get started